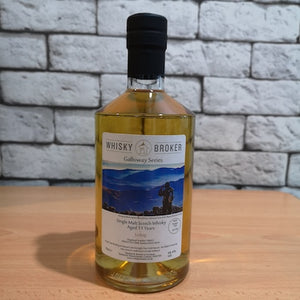 Ledaig 2008 11 Years Old (The Whisky Broker)
Distillery: Tobermory
Status: Operational
Location: Isle of Mull, Scotland
Vintage: 2008
Age: 11 Years Old
Whisky Type: Single Malt
Cask Type: Hogshead
ABV: 58.4% abv
Volume: 700ml
Packaging: No box
More about the product:
Ledaig comes from Tobermory distillery on the Isle of Mull and is the brand name of their peated single malt. Ledaig is also the name of the town where the distillery is located. 
The bottle here is from Whisky Broker, who is an independent bottler from Scotland. The whisky is 11 years old, distilled in 2008. Young Ledaigs are special, because they pack a punch of peat smoke that is unlike anything else.